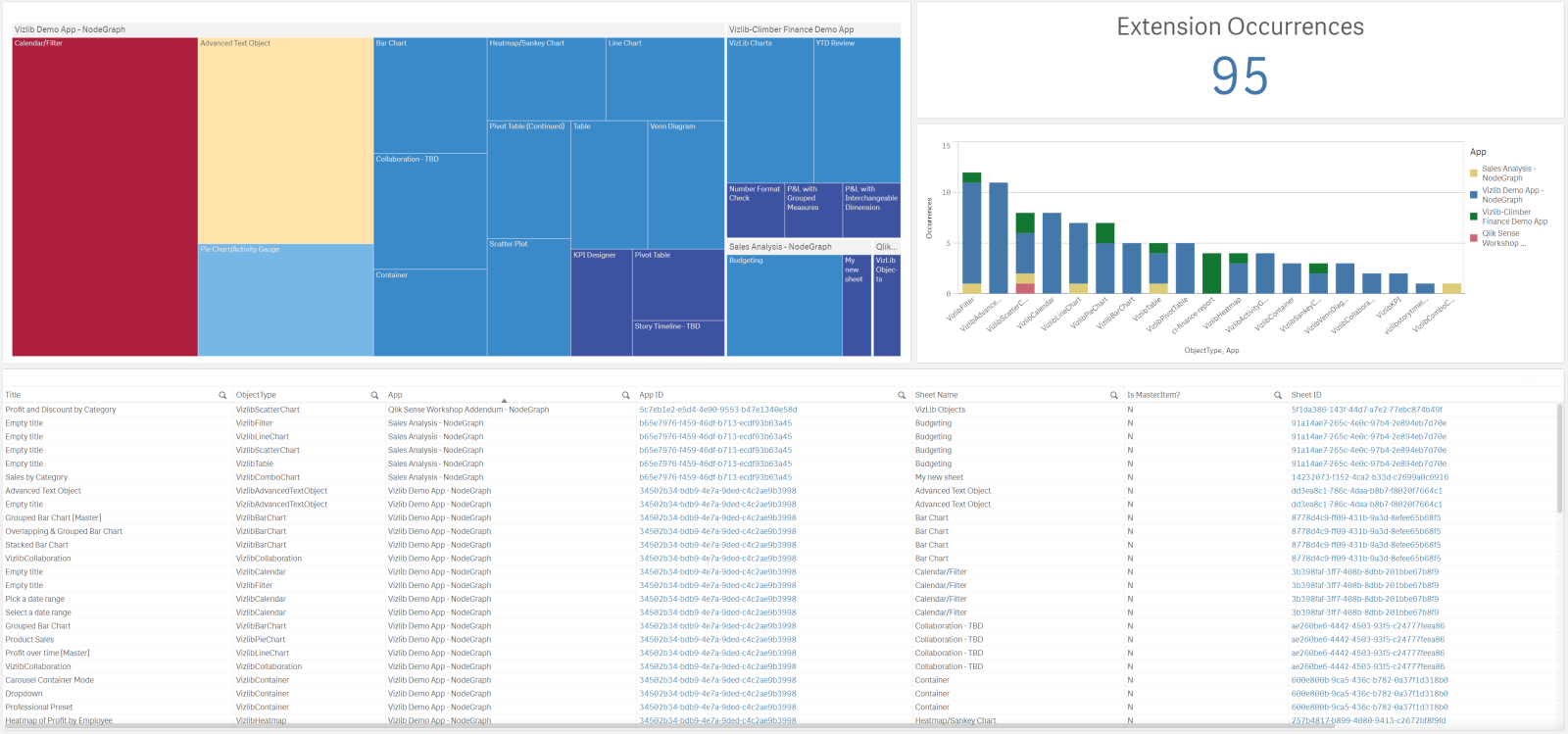 ---
Upgrading extensions in Qlik Sense can be a hassle if you don't keep track of where they are. With enterprise environments that can have 100's to 1,000's of apps, identifying which ones will be affected by what update can be a nightmare. This can end up being quite costly in labor hours, delivery time and performance. With NodeGraph and Pomerol Partners new application, the "Ext-Tracker", we can mitigate that time by identifying those apps for you.
What is NodeGraph? NodeGraph helps you get a behind-the-scenes in depth look into your Qlik Solution. They provide companies with a Dependency Tracker, which shows you how your data is transformed and where is being used. They also provide you with a Data Catalog that focuses on data transparency and promotes collaboration. They even have comprehensive automated testing to ensure your data solution is fully scalable.
Pomerol Partners utilized the robust API provided by NodeGraph's Dependency Tracker to pull information about where and what the extension is. We then push that data to a Qlik Sense App to allow full utilization of Qlik's Associative Engine. This creative solution will not only identify app objects, it will find any Master Items as well, providing links in the sheet for quick access. Using Qlik's associative engine we can quickly identify which Extensions are used the most. And with NodeGraph, users can create a baseline test for the objects to make sure they behave properly.
With this information, if any extension update goes wrong, you know immediately where to send your team to fix the issue. It will also help give insights to companies on what extensions are most valuable and which ones are just taking up space. Creating a more efficient and transparent Qlik Sense Solution.
Maintaining Qlik environments can be hard, just last year in 2019, VizLib had over 408 feature and performance releases. That is over 1 update a day! And if any of those updates breaks anything in your environment, you could be in for a world of hurt. With NodeGraph and Pomerol Partners Ext-Tracker we can help you create a workflow solution that is robust and efficient.